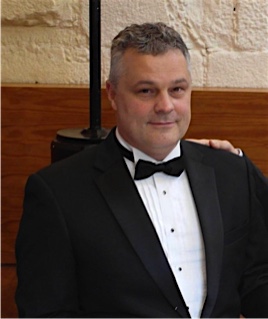 Rene Hollebrandse has accepted the CEO position at Mid Atlantic Strategic Services (MASS). MASS is located in the historic Post Office building at 200 North Braddock Street in the center of Old Town Winchester business district.
Mid-Atlantic Strategic Services was Initially born as a company that would provide complementary services to clients of local business coaches such as bookkeeping and social media marketing. Today MASS has expanded into a full service business coaching enterprise.Although primarily working with large local business firms with assets of a minimum million plus, MASS also offers the "Mom and Pop" shops an opportunity to begin in the Street Smart Academy and then move into individual counseling as the business grows.
Hollebrandse is from the Netherlands where he received his masters in business economics at Erasmus University Rotterdam. Hollenbrandse comes to MASS with seven years experience working with the largest business coach franchise in the world, Action Coach. Prior to joining Action Coach, Hollenbrandse had a global career in business and IT. His work ranged from managing massive implementations of Enterprise Resource Planning software to product management and driving the development of huge end to end software suites that would manage everything in a company. It was during this career that he was asked to move to Herndon, Virginia in 2002.
For seven years he worked as a franchisee out of his Winchester office where he became recognized as the number one business coach in Virginia. Many of his clients have become recognized winners in the "Greater Goods awards" as run by the local Chamber of Commerce. This award centers on rapid growth in both profit and number of employees, a better lifestyle for the business owners, as well as actively giving back to the community. He has also assisted in clients such as Nibblins of Ruttherford Crossing to earn the Best Small Business Award form the Top of Virginia Chamber of Commerce in 2013.
Testimonials:
"There are truly no words to describe the impact that Rene's coaching had upon me and my business. Without Rene's insight I dare say MPR would not be where it is today. With his guidance, Rene challenge me to examine some of my long-standing beliefs and business practices. I could never enumerate the vast changes that we've made at our firm but I can share the most meaningful.," said Angela Duncan.
"Through Rene's coaching, MarketPlace REALTY has established Mission, Vision and Core Value statements that guide our every decision and which our Team has embraced. As a result, we are a culture-rich environment with a strong sense of purpose and direction. I can only describe the vibe at MPR as magic and it has everything to do with the expert coaching that I, as Leader of MarketPlace REALTY, realizes through working with Rene Hollebrandse," said Duncan.
"Like many, when I originally consulted with Rene I was hoping to make more money, in less time by expanding my business.  I stopped, thinking I had learned all that I needed.  Upon returning to Rene's guidance I have seen my company and my goals grow exponentially." Jim Ogletree, A+ Handyman, Inc
Hollebrandse working as the CEO is responsible for the development of business systems which MASS will implement in the upcoming year. "My goal is to take an owner who is still involved in the day to day operations of his business and have him run the business by himself" f you need to spend a day or less a month – that business runs itself," said Hollebrandse.
Working with the business coaches at MASS, Hollebrandse will expand on their market offering business coaching to two percent of the businesses here in Loudoun and the Shenandoah Valley. MASS's mission is to create 1000 new jobs every year by assisting in the growth of area businesses. "My mission is to develop the finest group of business coaches in the region using the strategies found in Compound Coaching, an eight tier business coaching methodology I have developed," said Hollebrandse.
If you are struggling with your business or your business has your personal life out of control, then consider hiring a business coach. Business coaching as an industry is growing about 5% a year making it one of the fastest growing industries. Just as a an athlete will not rely on only himself to become great but searches for the best coach one can find, so a successful business owner recognizes the need for a good business coach.