The skill of selecting a business coach is becoming more and more relevant. Why?
Business Coaches are more common than you think:
What is now occurring in the world of business is what happened in the world of professional sports long ago.  Amateurs and professionals alike realized the need for coaching to be competitive.  More and more business owners are realizing that in order to stay competitive in their industry, they need a good business coach.  That is why the business coaching industry is one of the fastest growing markets in the world.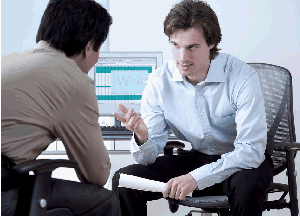 The business coaching industry today (based on 2014 numbers) is a $9 billion sector made up of more than 37,000 firms in the United States, according to research institution IBISWorld. These services do not come cheap, with fees for even junior, noncertified coaches starting at $100 per hour, and leading-name consultants charging thousands of dollars hourly.
When investigating what business coach you should work with, ask yourself the following nine questions:
9 questions that help determine what business coach to select.
1) What are your expectations and can they be met by the person or company you choose?
2) Am I looking for a Business Consultant or a Business Coach?
3) Am I looking for a Life Coach, or an Executive Coach, or a Business Coach?
4) Do I want to meet this coach weekly in a face to face fashion? (i.e. do I want someone local?)
5) What is the Coaching philosophy of the coach?
6) Do I need one-on-one business coaching, or am I more in need of business education with accountability in a group setting?
7) What are the credentials of the coach you are investigating?
8) What ancillary benefits does working with this coach provide?
9) What is their track record and reputation?