First of all, a big thank you to our clients for all of your feedback in the form of these raving testimonials!  We certainly love hearing how things are going.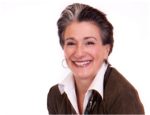 "I hired Cort not realizing how much fun and work could come together.  He is inspiring and demanding at the same time.  I have learned so much and have changed my business for the better in just a few months.  I really believe that it will all pay off with an abundant business in the near future.  Thank you Cort for helping me, driving me, and believing in me." Cindy Battino, Owner, Transformational Healing
"Cort has proven to be an invaluable asset to our company Mediavolution's processes!  Since we have been working with him, we have accomplished and been exceeding goals that were set at initial consultation.  We plan to continue to use Cort as our coach as we continue to grow over the years to come!  If you would like to truly optimize your company processes and need a plan for success and accountability, I would highly recommend you reach out to Cort and see how he can be of assistance. Feel free to reach me for a personalized recommendation at any time!" Chris Paolucci, Visual Storyteller, Mediavolution
"Each time I have visited a 90 Day Business Challenge I was asked questions that forced me to change my thinking about my Business. It is a wake up call and I walk out setting new goals."  Nancy Craun, Owner and Founder of GoBRT.
"Like many, when I originally consulted with Rene I was hoping to make more money, in less time by expanding my business.  I stopped, thinking I had learned all that I needed.  Upon returning to Rene's guidance I have seen my company and my goals grow exponentially."
Jim Ogletree, Owner of A+ Handyman, Inc.
"There are truly no words to describe the impact that Rene's coaching had upon me and my business. Without Rene's insight I dare say MPR would not be where it is today. With his guidance, Rene challenge me to examine some of my long-standing beliefs and business practices. I could never enumerate the vast changes that we've made at our firm but I can share the most meaningful.," said Angela Duncan, Owner of MarketPlace REALTY
"Through Rene's coaching, MarketPlace REALTY has established Mission, Vision and Core Value statements that guide our every decision and which our Team has embraced. As a result, we are a culture-rich environment with a strong sense of purpose and direction. I can only describe the vibe at MPR as magic and it has everything to do with the expert coaching that I, as Leader of MarketPlace REALTY, realizes through working with Rene Hollebrandse," said Duncan.
"Rene is a very successful business man who is very knowledgeable on growing a great business. As a client of Mid Atlantic Strategic Services and working closely with Rene, I would highly recommend his services to any business. We wouldn't be where we are today without his guidance! Awesome business coach!"
"I would highly recommendation Rene to any business person that has the desire to grow their business. We have used his services for many years and have developed a vast number of strategic processes. I am amazed at his ability to assist most any industry with the Triple Triad methodology."
"Rene has been working with our firm for a year and I can say I have never met a finer person! Beyond the coaching is a man with integrity and compassion. His desire to see his clients succeed goes above all else. His ability to connect his clients to others in his portfolio to increase business is remarkable. I would recommend Rene to any firm looking to increase business or to improve process!"