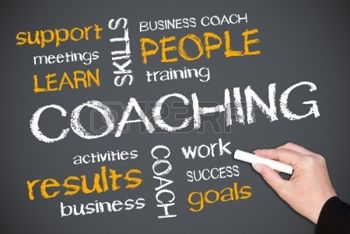 For Starters and 'Mom & Pop Shops'
Hey, are you a mom & pop business? Or did you take the courageous step to just start your own business? Are you feeling alone?
Join a community of other Mom & Pop businesses or starters and grow to the next level!
Street Smart Business Practices –

Did you ever wish there was a road map for business? A simple down to earth training that covers the best street smart business practices?
Welcome to Street Smart Academy, a yearlong program to provide you with a road map for success in your business. Coach Cort will cover topics such as creating a business mission vision and culture, to cash-flow forecasting, budgeting, your Unique Selling Position, and so many more with 44 weekly sessions, 4 quarterly workshops, and access to business coach Cort for the entire year! Talk about getting a lot for your investment…
All of this with a *money back guarantee!
If you aren't clear of your next step and want to learn proven business success strategies, give our Street Smart Business Academy a try.
The program in a snapshot entails:
12 months of weekly 1 hour workshops.

We guarantee an increase in net profits of at least $10,000.

If the minimal goal is unmet the enrollment fees are refunded.
Join us at Street Smart Business Academy Winchester:
We meet every Friday morning 8am at 200 North Braddock st. Winchester

Street Smart Business Academy Loudoun:

Starting May 31st.  Location will be at the Mason Enterprise Center in Leesburg.

The Street Smart Business Academy program in detail:
A "Street-smart MBA"
The Street smart program teaches the essential knowledge that each business owner should have, but in a non-academical way, totally tailored at running a small business with direct applicable practical knowledge. 
It contains 44 weeks of 1 hour workshop sessions around specific topics, 4 five hour '90 day business challenge' sessions every quarter, and 4 weeks of 'completing the plan' sessions after the 90 day business challenge. Add in about 4 weeks downtime (like Christmas week) and you have a program that teaches you the business basics in about 13 months.
Each session will give you homework, to be ready for the next week. For example, if one week teaches you the essentials of how to write a good ad, then the homework will be to write an ad for your business to show to the instructor the next session.
The program is designed to allow people to 'stream in' at any point in time. One additional one on one session will be provided for those who do not start at 'session 1'.
The 44 weekly topics are:
Positioning (explaining the program and the essentials of the entrepreneurial mindset)

Vision, Mission, Common Goal and the basics of effective Goal setting

Basic Financials

How to create a strong Company Culture

IVVM (technique on how to change your thinking) and Goal setting

How to do a Cash Flow Forecast and some Cash Planning techniques

Financials and Break Even Points

Understanding the Marketing Process

Advertising

'Unique Selling Point' and 'Guarantee'

Financials + (Profit Planning and Balance Sheet)

Walletshare

Marketing using the Internet

Selling 1: Understanding the Sales Process

Financials I (Ebidta and Overhead)

DISC (Behavioral Communication Styles)

Selling 2: Positioning and Closing of the Sale

Selling 3: Overcoming Objections

Financials I+ (Estimating)

First Business Game Challenge (Game Night!)

Selling 4: Phone Etiquette and Cold Calling

Comfortzone, Self Sabotage and the Winning Mindset

Financials II (Cash Gap and Collections)

Systems for Team Performance: Org chart and Position Descriptions

Systems for Team Performance: How to create a System Manual

Systems for Team Performance: Workflow

Financials II+ (use of Key Performance Indicators)

Five Levels of Leadership

The 8 Dimensions of Self Development

Managing your Environment

Financials III (Margins)

Setting Success Habits

Sourcing and Recruiting of an A class team

How to do Employee Evaluations

Financials III+ (Business process accounting)

Marketing using Social Media

Selling 5: upselling and cross selling

More Marketing Strategies

Financials IV (Profit opportunity analysis by comparing monthly 8 ways)

Second Business Game Night, invite your friends

How to manage Conflicts

Videos and Testimonials

Financials IV+

Graduation Night
The four '90 day business challenges', which are five hour workshops, are done together with business owners and their key team members who are in other coaching programs. Key is to write a business action plan to improve your business over the next quarter. About 2 hours of the program is a group workshop on a business or self improvement topic.
The week after the '90 day business challenge', a session is done on applying what was learned at the 90 day business challenge so that every participant has a workable business action plan for the quarter.